Three years ago, I went and covered the first Manila performance of Magic!, a band fresh from their debut  single "Rude", a catchy reggae ditty. The song has the reggae-song-of-the-year or -season vibe, more of the "King Without A Crown" territory and less of the Shaggy type of deal, although dangerously close. Not that it is a bad thing–it's still a welcome earworm and not that big of a mainstream hit for noontime shows to exploit (I might be wrong).
In the case of that Magic! gig, "Rude" was presumably the only song the most of the crowd knew at that time they got a ticket to see the band. Sure, there was "Don't Kill The Magic" and it is a right proper pop song in its own right, but the question really is: Should you pay to see a band if you only know one or two of their songs?
I'll say "Yes" right away, but only to people who appreciate surprises and have an exploratory taste in music. I'd even recommend it to people who are in the music scene, for them to check out what the fuss is all about the band. Going to a gig to see a band I have no idea how they sound like is always an exciting prospect for me. It's a behavior the local music scene wants to see from Filipino audiences, and there is a lot to hear about the local scene. Sure, it's more expensive to see foreign acts that local musicians, but if you have the opportunity and the curiosity for it, I say go for it.
One could be surprised in a Magic! gig to find out that they're not really a reggae band as "Rude" would tend to impress on people. Overall, they're a pop band's pop band, even showing some flair for busting out Stevie Wonder's "Master Blaster" at one point.
Recently, Matisyahu's Manila performance proved my point. "One Day" fans were treated to a performance from musicians who know how to mix things up for the crowd and for themselves. It felt genuine and was a departure from the road-weary undertone of tried and tested tour sets.
From my report for Philippine Concerts:
What everyone got that Saturday night went beyond expectations no matter what kind of fan you were at that point: long-time or casual, pre-beard or post-beard. The performance was what the what was the Matisyahu sound was about, which is a free flow of every influence that went into his music. His brand of reggae and how he and his band plays is a spiritual celebration of the now, with a level of improvisation, skilfulness, and eclecticism seldom seen in a reggae gig as far as I know and have seen.

Especially for long time fans, it was a delight to experience Matisyahu songs in its rawest and most pliable form. The entire set flowed fluidly in true full freestyle feel, which made every departure feel organic however improvisational or impromptu a song or sequence or would appear. There were beatboxing and hiphop breaks here and there, and once in a while a free jam would ensue and explode thanks to the bottomless talent on stage.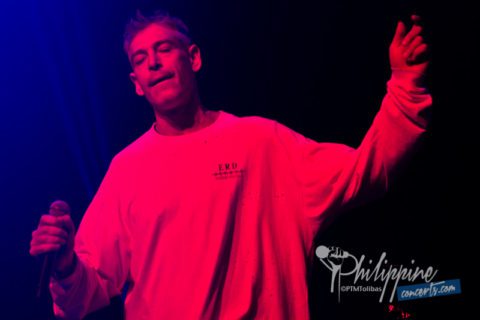 It's a funny coincidence that both "Rude" and "One Day" were both mainstream hits. Matisyahu is far from being a one-hit wonder, but one does not need to be a hardcore Matisyahu fan to appreciate and enjoy a Matisyahu gig. The same goes for Magic!, and I wish they don't get relegated to one-hit wonder status because of what I saw three years ago.#